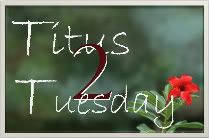 What have you learned from a woman this week (or ever)?
This week I'm going to share a bit about my mom. My mom has lived her life in Nebraska, raising kids - me and my three brothers. For the most part my mom and I get along. For the remainder of the time, I'm either annoyed at her, she's annoyed at me, or something's happening. Since I was 5 years old, it's always been my mom, my brother, and me. When all these other people started entering our lives, it got... well... weird.
The thing I love about my mom is that she's absolutely hilarious. When I look at my parents, I can definitely see where I get my sense of humor. She's a strong woman who's dealt with a lot in her life. She tries to be the rock, when I really know that she has to have times of break down. There has been one time in my life when I was all consumed emotional and my mom was there to catch me.
To this day, I don't ever recall my mom telling me she's proud of me or that I look beautiful. She always finds something to critique me on - whether it's that my hair is curly (in her eyes, this is not 'fixing' it), or whether it's that I didn't wear enough makeup. Is it the job of a mom to critique?
My mommy wishlist: Some days I wish my mom understood me. I wish she wasn't jealous of me having a life, that she never did. I wish she would tell me that she loved me - without me having to say it first.
But.
At the end of the day, she's my mom and I love her.