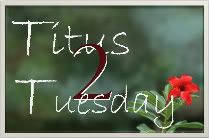 What have you learned from a w
oman this week (or ever)?
It has taken me awhile to decide who to write about today. I've changed my mind so many times. This week I'm writing about my friend
Crystal.
Crystal and I met when I worked at a college in Lincoln, and she was a student. I immediately loved her. She has such a sweet heart, was funny, and the most independent woman I knew.
A little bit of Crystal's story: Crystal was a normal teenager with goals and dreams. She ran track and was a cheerleader. Shortly after graduating from high school, she was involved in a car accident that left her completely paralyzed from the waist down. She relies on her wheelchair for full daily mobility, but she doesn't let that stop her. She has an amazing faith, a wonderful personality, and the willingness to never give up.
We got closer when Crystal introduced me to
Ms. Wheelchair Nebraska
. I planned the graduation for our school and Crystal thought they might benefit from me helping with their pageant. They instantly welcomed me into the group as one of their board members. By 'they' I mean Crystal and her brother, which was the entire group at that time.
I was a member of this group for 5 years before I moved to Kansas. At one point I had lost my job and almost had to move back in with my parents. Crystal was determined not to let that happen and offered me a place to stay with her. I lived with her for a year before I moved on. We've always been close - sharing faith, ups, and downs. One of my absolute favorite moments with Crystal. If you've seen the
Friends
episode when Phoebe is trying to turn off the smoke detector....
Well, one night, the smoke detector was beeping CONSTANTLY!!! Crystal's house had very high ceilings, which made things even more interesting. Here I am, standing at 5' even... standing on the arm of the couch, trying to grab the stupid thing. Crystal is sitting in her chair staring at me and then has this brilliant idea and says "OH! Try my gripper!" I am literally BEATING the smoke detector with this thing. The top pops off and then we see.... it's hooked into the ceiling. OH MY GOSH!!!!! During this whole ordeal I had to state that it was our
Friends
moment of the day. We finally left it and her brother-in-law came to fix it. :)
Since I moved to Kansas, we've remained in touch, always picking up where we left off. I haven't seen her since last Memorial Day Weekend. We rarely talk on the phone, but sometimes email. Crystal will be in Topeka on Saturday judging the Ms. Wheelchair Kansas pageant... so we're hanging out! Am so excited! :) Here are some pics: